Kattni Rembor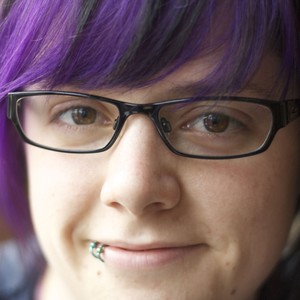 Kattni is a mentor, maker, open source community leader, technical writer, embedded software developer and embedded hardware designer. She is proud to be a woman in tech. She is sponsored by Adafruit to work on the CircuitPython project. She is also sponsored on GitHub by some amazing folks who enable her to further share her knowledge.
Halfway through 2017, Kattni discovered a passion she had never considered, and it began a series of events that brought her to the amazing place she now finds herself. Her path began with trying to learn Python, and stumbling into CircuitPython. She quickly realised the best part about learning so many new things was sharing that knowledge with others. This realisation has been fundamental to her journey, and has continued to be a significant part of everything she does.
She spends her time with Adafruit maintaining the CircuitPython libraries, coordinating new contributors, leading the Adafruit community, authoring guides and tutorials, and picking up whatever else needs to be done, including sometimes designing hardware bearing her name.
In the rest of her life, she is a maker, programmer, artist, photographer, intermittent chef, one-time gardener, and loved partner. She is tolerated by two cats who continue to let her live with them.
Presenting